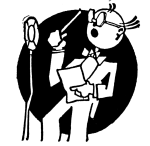 A COLLECTION OF ARTICLES AND PHOTOGRAPHS
ABOUT EARLY RADIO BROADCASTING
IN THE UNITED STATES

by John Schneider


This web site was created to be a non-commercial repository of historical information and photos documenting the early years of radio broadcasting in the United States. Your comments, corrections and contributions are welcome.

John Schneider is a lifelong radio historian, and a Fellow in History of the California Historical Radio Society. He contributes regular articles on radio history to "Radio World" and "The Monitoring Times", and is the author of the upcoming Arcadia Publishing book "Bay Area Radio". He is also the Latin America Broadcast Business Manager for iBiquity Digital Corporation - the creators of HD Radio.
---
HISTORICAL ARTICLES:
Histories of Radio Broadcasting in the San Francisco Bay Area:
Other Historical Articles:
Photographs:
---
About Copyrights:
This is a non-profit web site created for educational and historical purposes. The articles contained herein are copyrighted by John F. Schneider except where noted. Other than where indicated, the operator of this web site does not claim copyright or ownership of any photographic images contained herein. Such images are reproduced in low or medium resolution and consist principally of unclaimed or "orphan" images where the copyright owner is deceased or unknown. They are used on this site under the "fair use" doctrine of United States copyright law, which permits the use of copyrighted material for scholarship, archiving and research purposes. Any persons wishing to duplicate or otherwise make use of the images on this web site do so at their own risk.
---
www.theradiohistorian.org. This web site is owned and operated by John F. Schneider & Associates, LLC.
Except where otherwise noted, all articles are © Copyright 2011 by John F. Schneider. All rights reserved.

Please direct your comments and inquiries to jschneid93@gmail.com