More Views of the
NBC Studios at 111 Sutter Street, 1927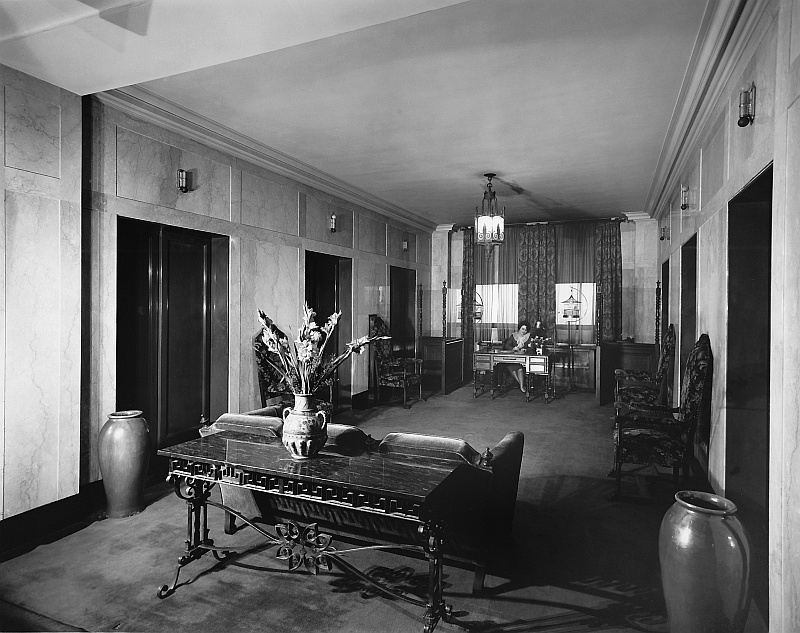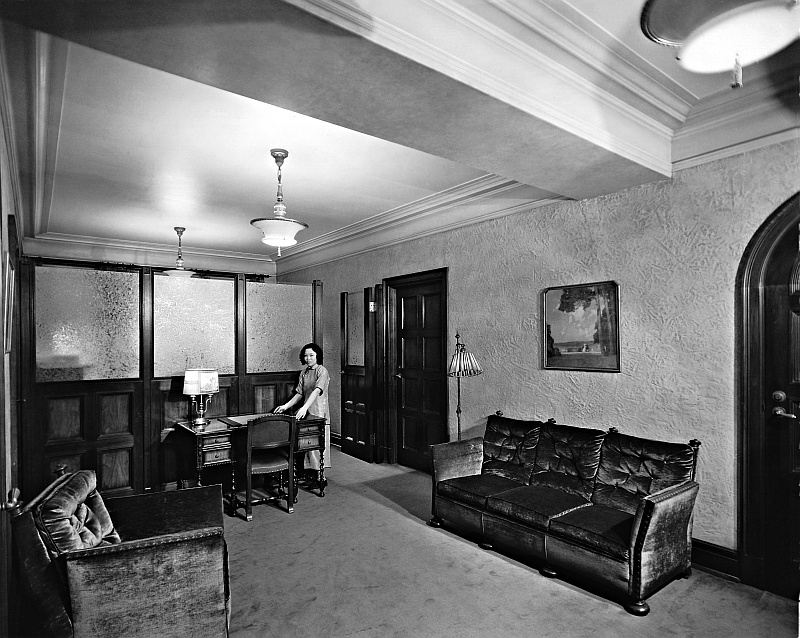 LEFT: Elevators and receptionist lobby on the 22nd floor studio level at 111 Sutter Street. There was a similar lobby with another receptionist for the third floor executive area.
RIGHT: The reception room of the executive offices on the third floor.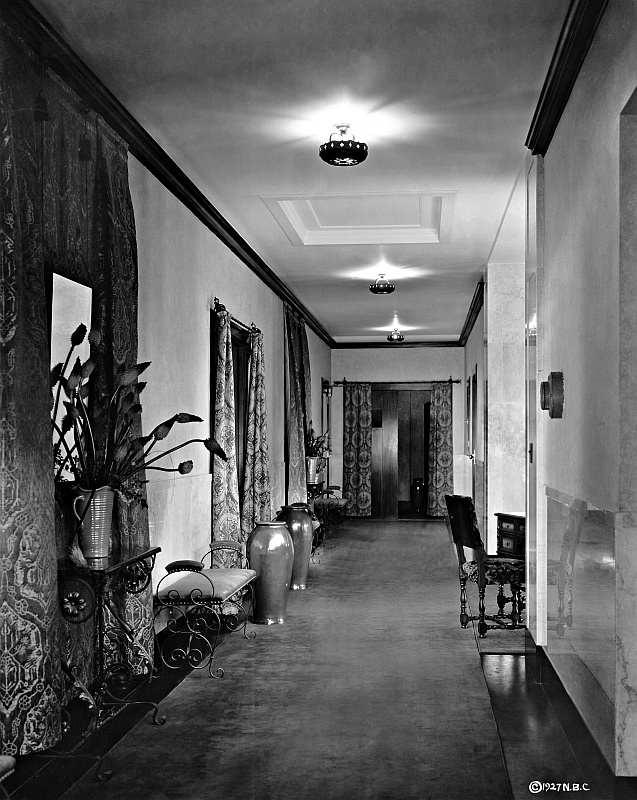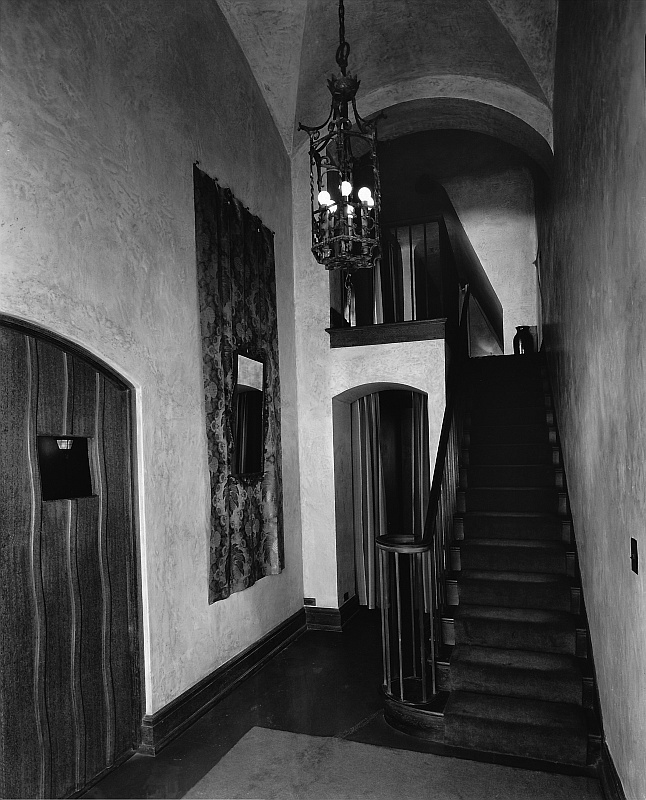 LEFT: The main hallway adjoining the radio studios on the 22nd floor.
RIGHT: This stairway led up to the visitor's gallery on the mezzanine level of the main studio.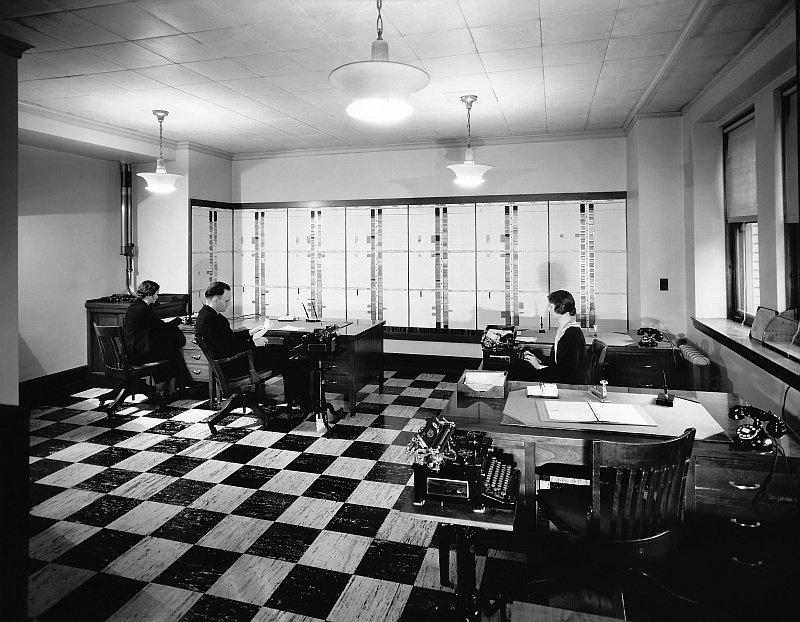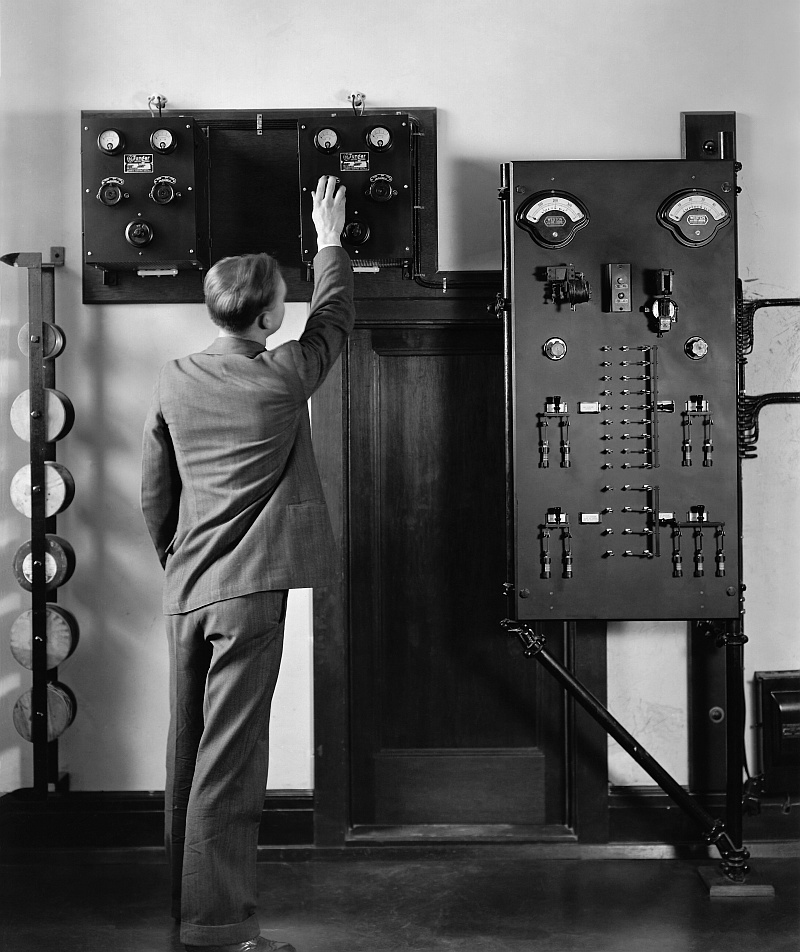 LEFT: The traffic department at NBC San Francisco. The boards on the wall displayed the entire week's program schedule for all the network feeds.
RIGHT: This is a closeup of the battery control and charging equipment at the rear of the master control room.
---