NBC Transcription Room at
111 Sutter St.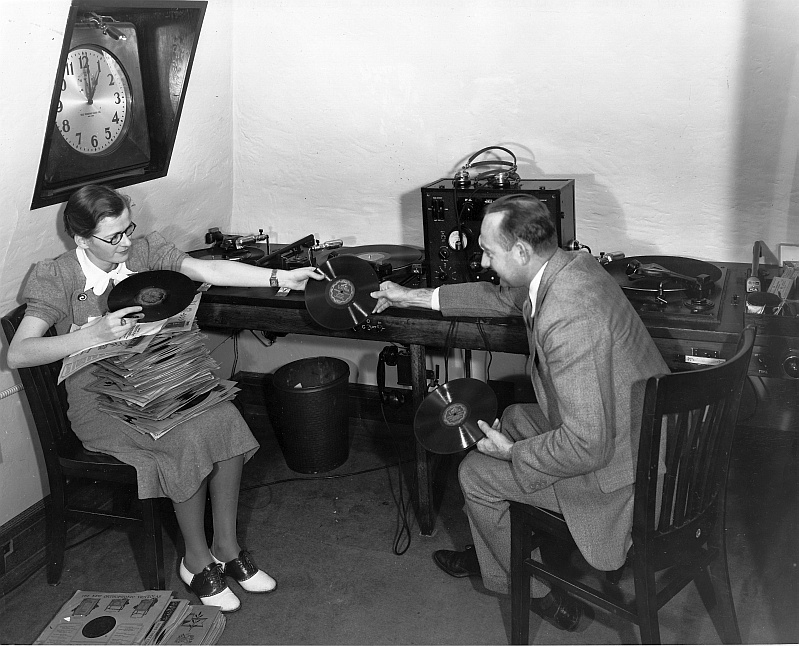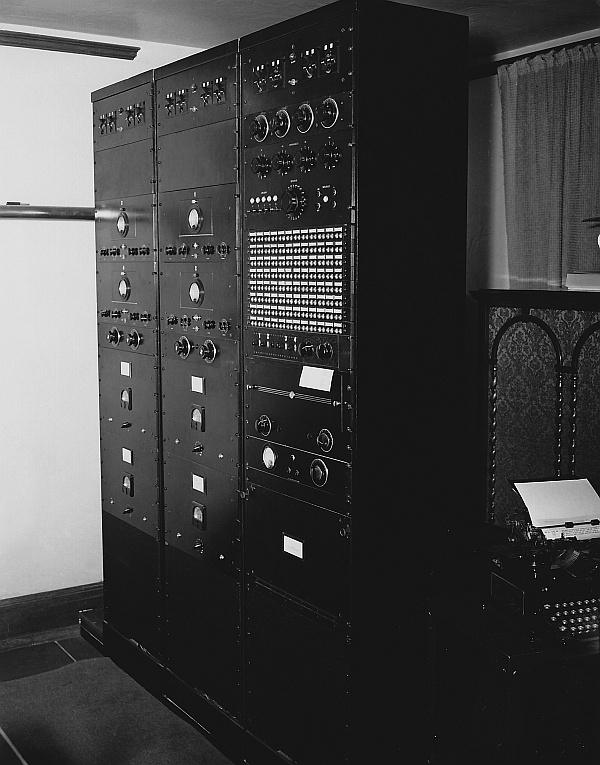 Transcription facilities at 111 Sutter Street: NBC's general policy was that recordings were not allowed for broadcast. However, transcription recording and playback equipment was still needed at NBC in San Francisco. One time that some exeptions to the recording ban were allowed was during the American Federation of Musician's strike of 1942.
LEFT: Dorothy Brown and Guy Cassidy select recordings in the transcription audition room.
RIGHT: Recording amplifiers and monitor speaker in the transcription recording room.
---