Meredith Willson, 1937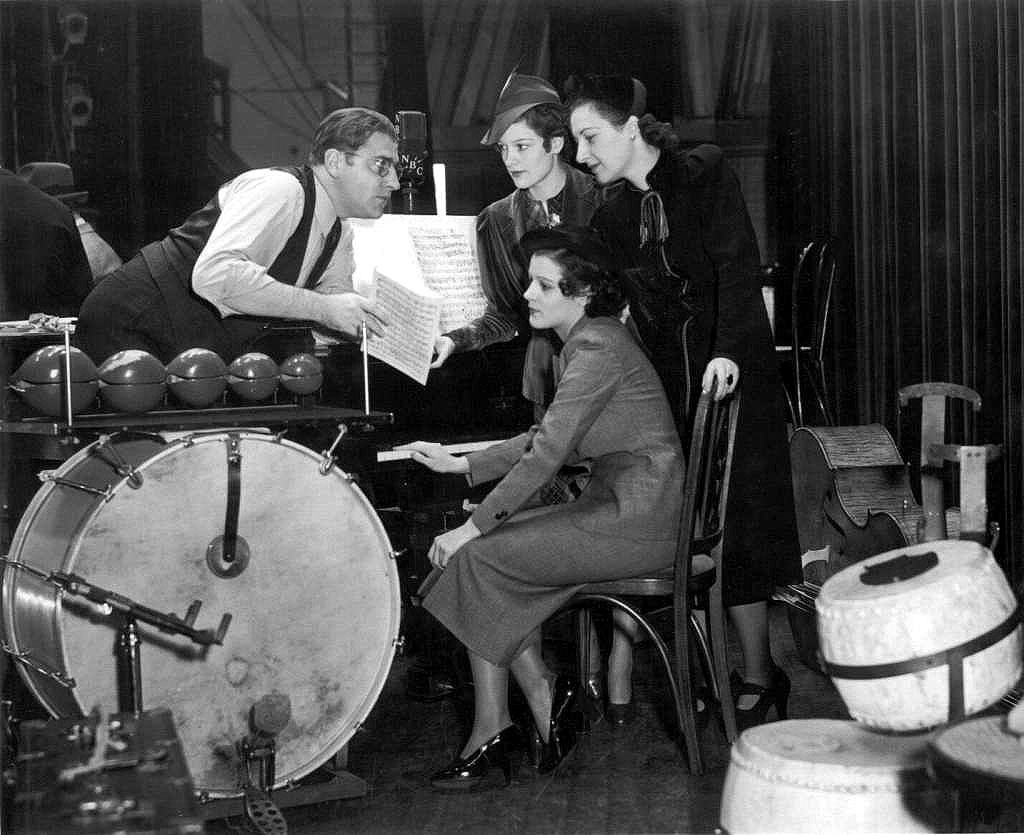 Meredith Willson was born in Mason City, Iowa, in 1902. He studied piano and flute at the Damrosch Institute of Musical Art, and by age 19 had become a solo flutist with the New York Philharmonic. He relocated to San Francisco in the mid 1920's, and quickly gained notoriety as the Music Director for KFRC, before becoming NBC's West Coast Music Director in 1932, succeeding Max Dolin. During this time, he was also busy writing original compositions and early motion picture scores. In 1957, his most famous work, "The Music Man", would open on Broadway.

ABOVE: Meredith Willson, Music Director of the "Carefree Carnival" program, during rehearsal with the Williams Sisters: Top standing is Laura Williams, middle is Alice Sizer and sitting is Ethelyn Williams. (Thanks to David Alexander, the son-in-law of Alice Sizer Ludes, for making the photo available.)

BELOW: In this 1936 photo, he's shown rehearsing with Estelle Caen, a gifted young San Francisco pianost — and the sister of the beloved San Francisco Chronicle columnist Herb Caen — who was preparing to appear on Willson's coast-to-coast broadcast on the NBC Blue Network.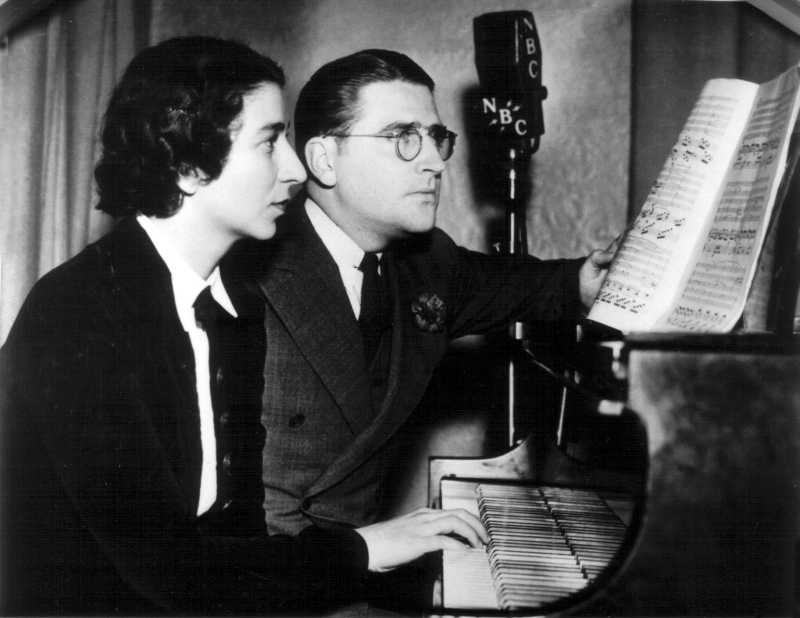 ---