KRE - Assorted Studio Images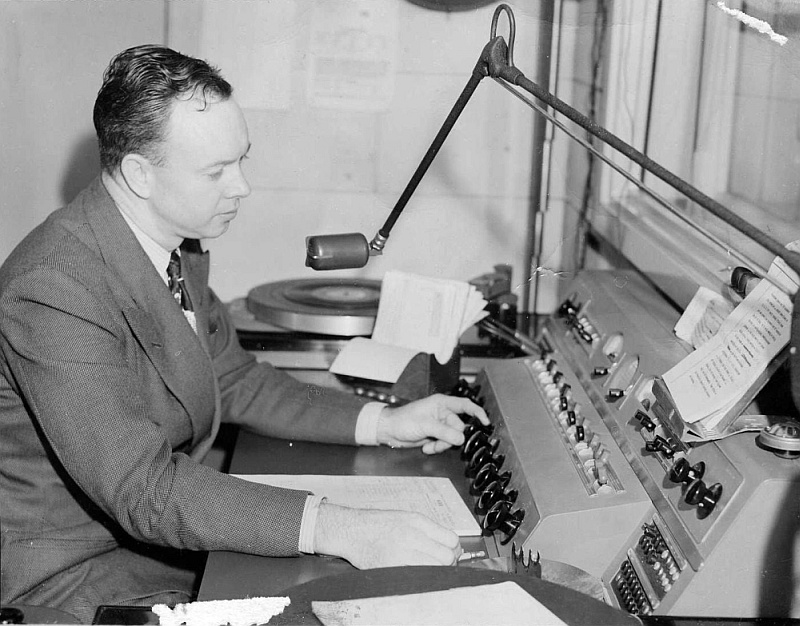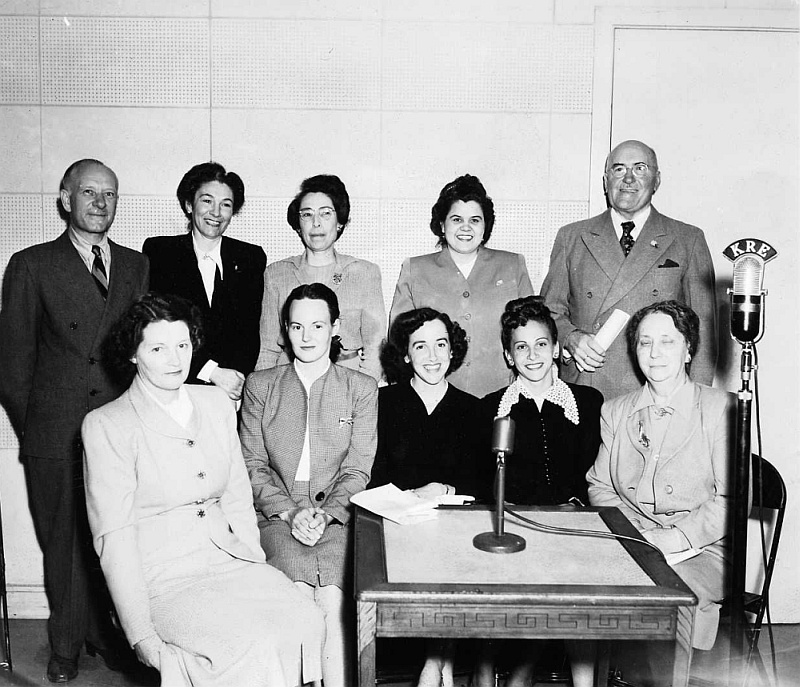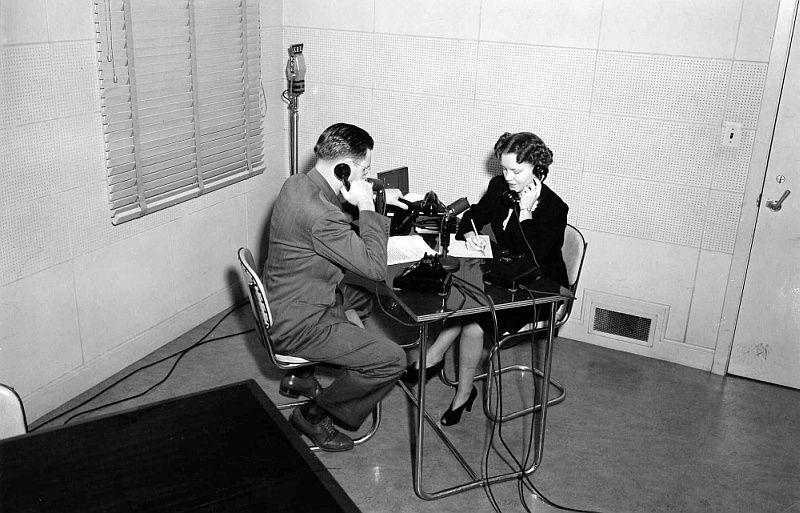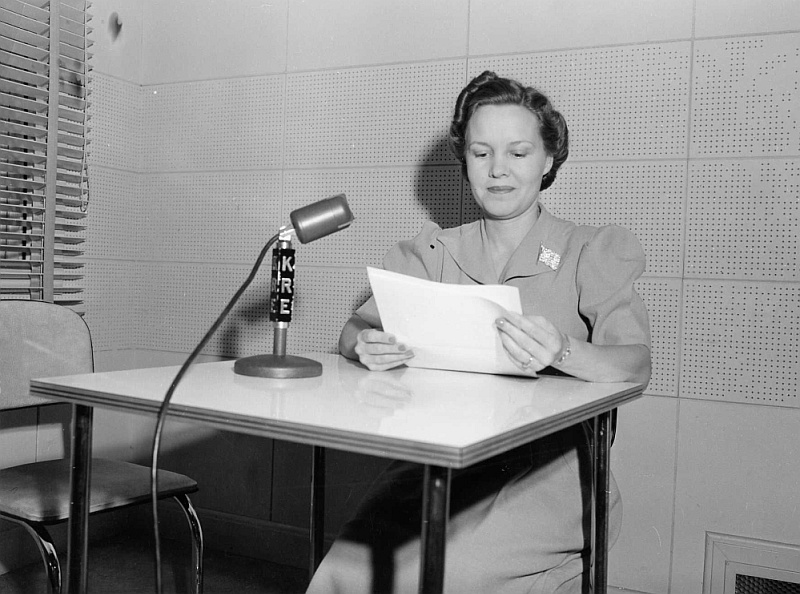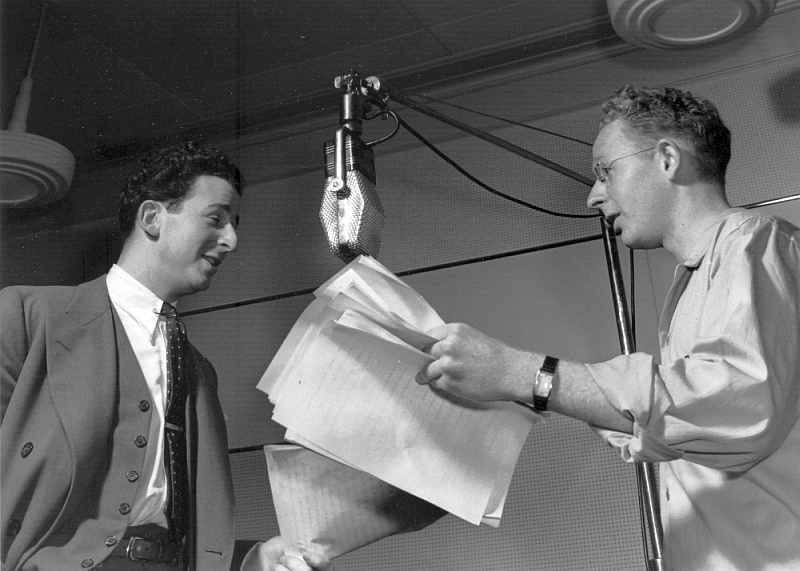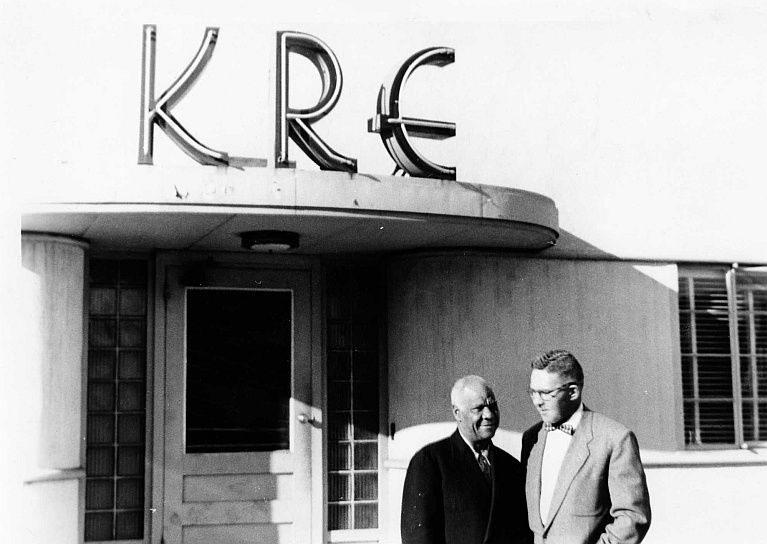 Here are some assorted KRE studio images from the CHRS historical files:
TOP LEFT: KRE control room, 1948.
TOP RIGHT: KRE 1940s studio photo, probably the cast of an ethnic language program
CENTER LEFT AND RIGHT: Unknown staff working in the KRE stuidos.
LOWER LEFT: Herb Caen with Jim Day, 1942.
LOWER RIGHT: Don Hambly and unknown guest in the KRE parking lot.
---