NBC Network Hookups - 1935 and 1937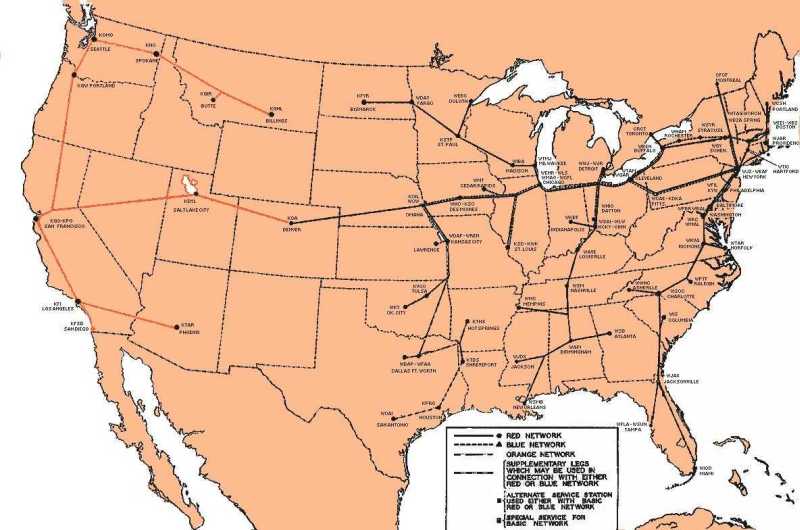 In 1935, all of NBC's phone company West Coast broadcast lines originated and terminated in San Francisco. This made San Francisco the originating point for broadcasts fed up and down the West Coast, as well as national programs fed eastward. But programs fed eastward required the complex process of "line reversal" where all program amplifiers on the long route to Denver reversed their direction simultaneously. This limited the quantity of West Coast programs that were heard nationally.

---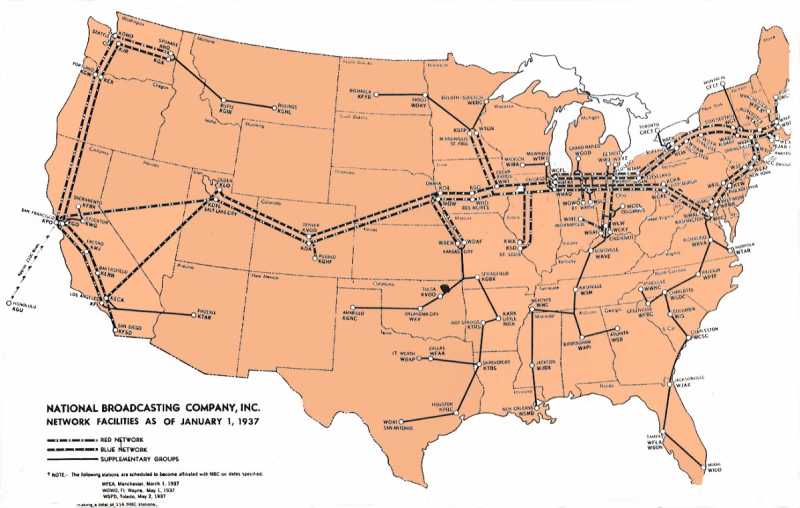 Everything changed just two years later with the installation of a second broadcast line to Los Angeles. This allowed the origination of national network programs from Hollywood, and more nationally-known film stars were being heard on the radio. It also eliminated the need for "line reversal", as programs were fed westward on the San Francisco line and eastward on the Los Angeles line. This new telephone line started the great exodus of programs and talent from San Francisco to Hollywood. By 1942 only a handful of programming staff remained in the City by the Bay.

---