NBC Remote Broadcasts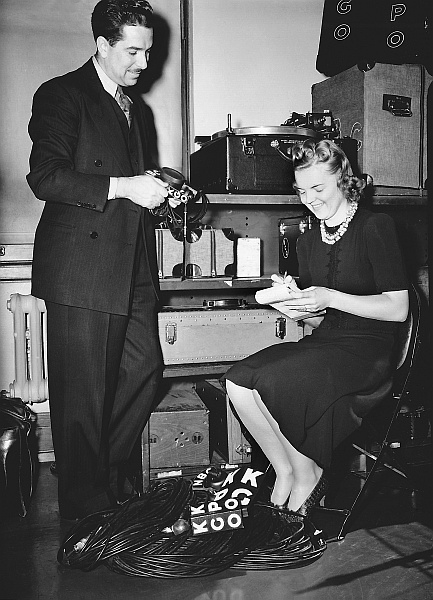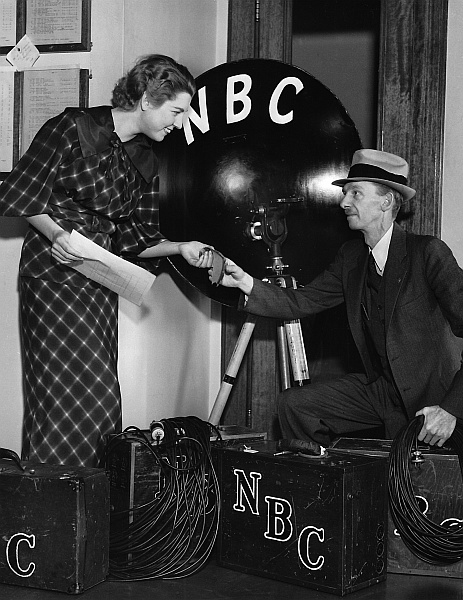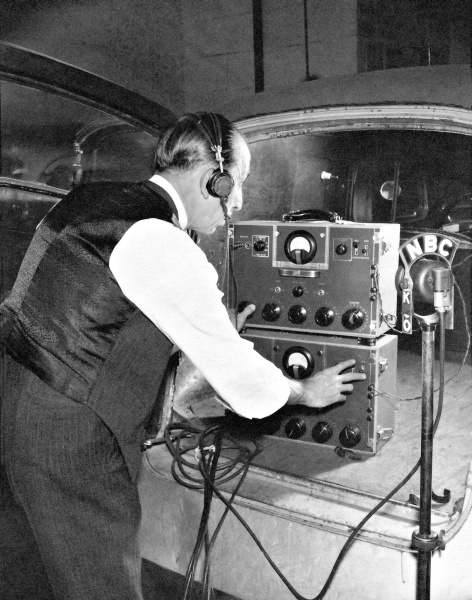 LEFT: George Greaves and Marian Hansen take inventory of the equipment needed for a remote broadcast.
CENTER: Donald DeWolf of the NBC Plant Department prepares to leave 111 Sutter Street with the equipment for another remote broadcast. Here he says goodbye to NBC actress Helen Musselman. Of interest in this photo is the large parabolic reflector, which was probably used for the directional microphone pickup of a sporting event.
RIGHT: Remote broadcast engineer George McElwain operates an audio mixer from the back of an NBC remote vehicle.
---