1940's Remote Broadcasts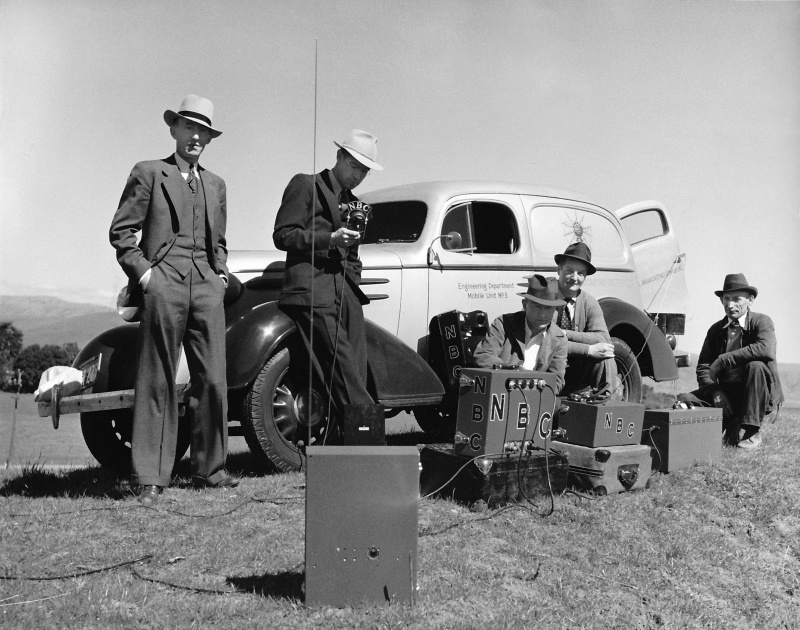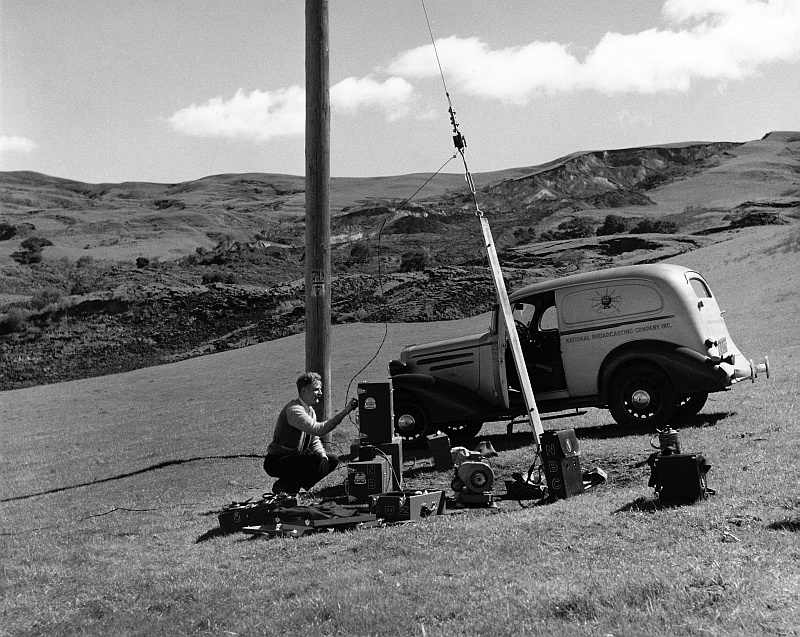 LEFT: An NBC broadcast crew originates a program, about 1940. The location and identities of the people shown are unknown. The box on left is a shortwave transmitter, a microphone mixer is in the center, and the other boxes are probably battery boxes.
RIGHT: For another broadcast, the engineer is using a portable shortwave transmitter and a wire antenna attached to a phone pole. A portable generator and gas can are also visible.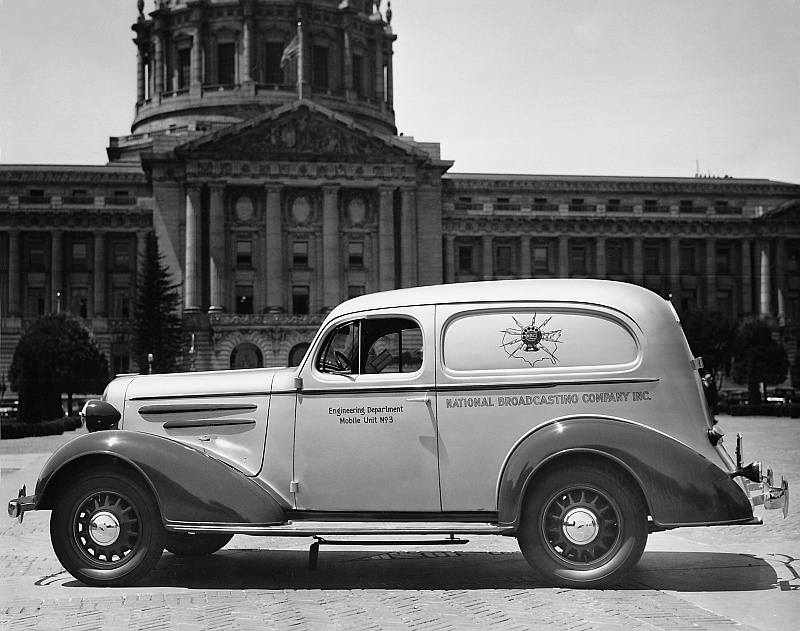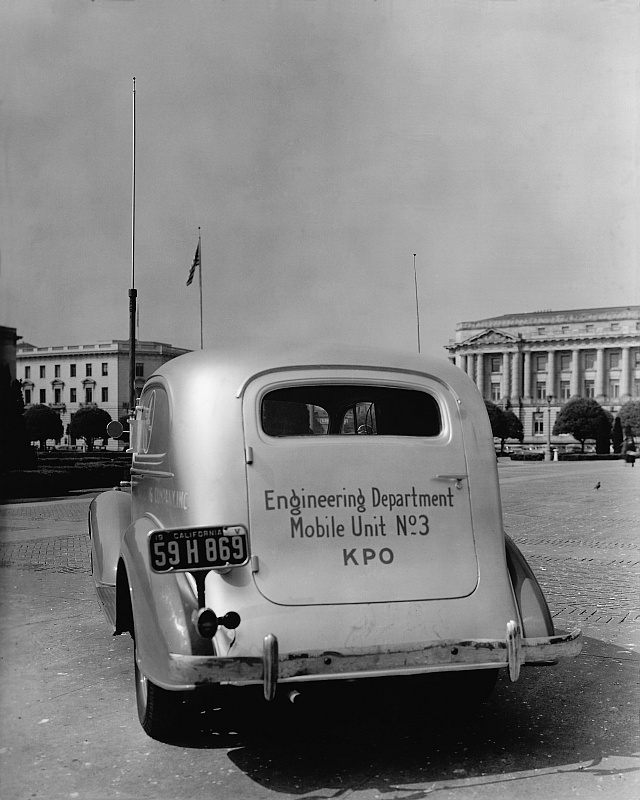 NBC mobile unit no. 3, a 1936 Chevrolet Sedan Delivery, was designed as a self-contained broadcasting station for remote broadcast transmissions. Supplied with a shortwave transmitter, antenna and gasoline generator, it was able to originate a broadcast from practically any location. 1936.
---