Inspecting the Giant Air Capacitor in the Output Network
of KPO's 50 KW Transmitter - Belmont, California, 1933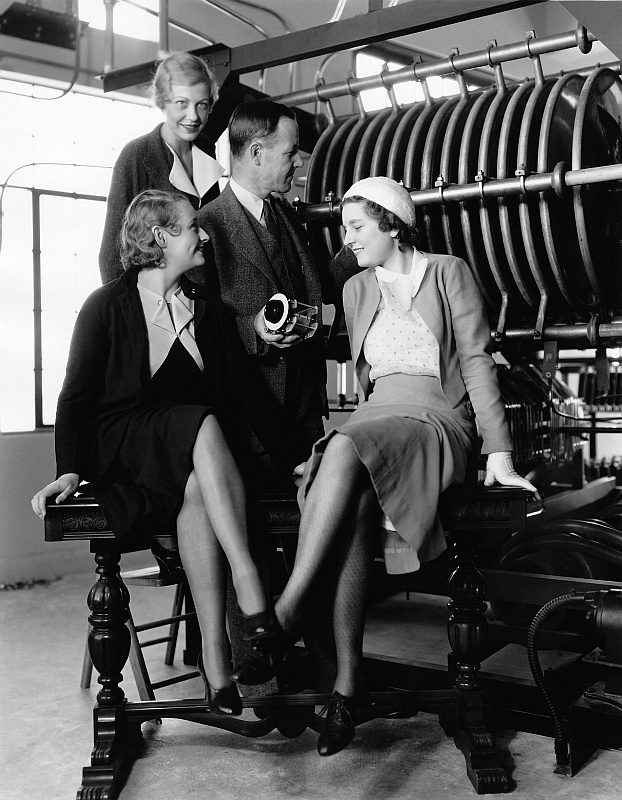 Joe Baker, KPO's chief transmitter engineer, shows off the big plates of the output network capacitors in the station's new 50 kW transmitter. For comparison, he holds a small variable capacitor in his right hand. Rita Lane, Ann Chase and Helen Musselman observe.
---