Bernice Berwin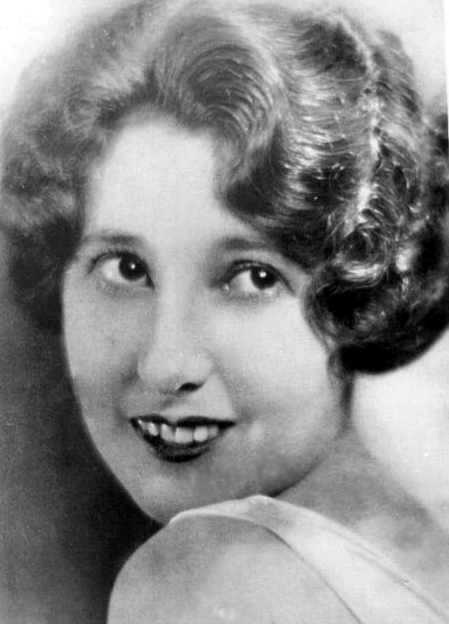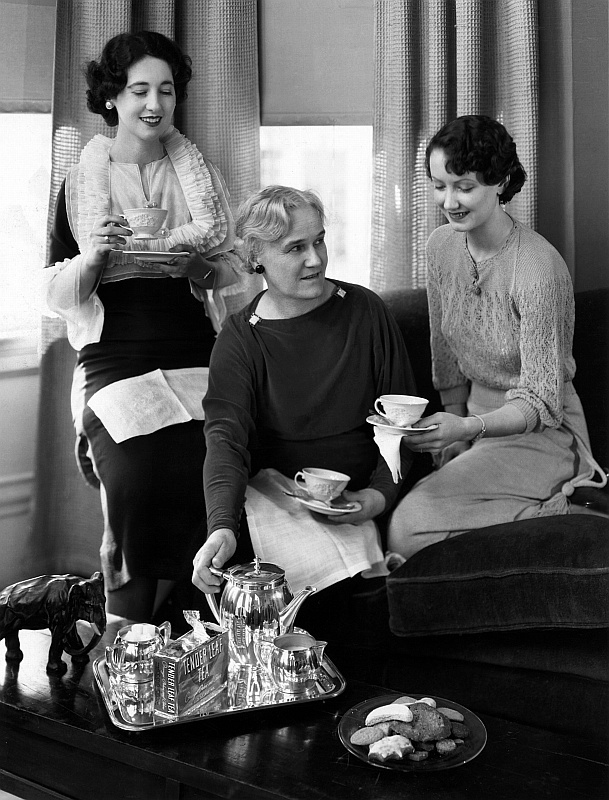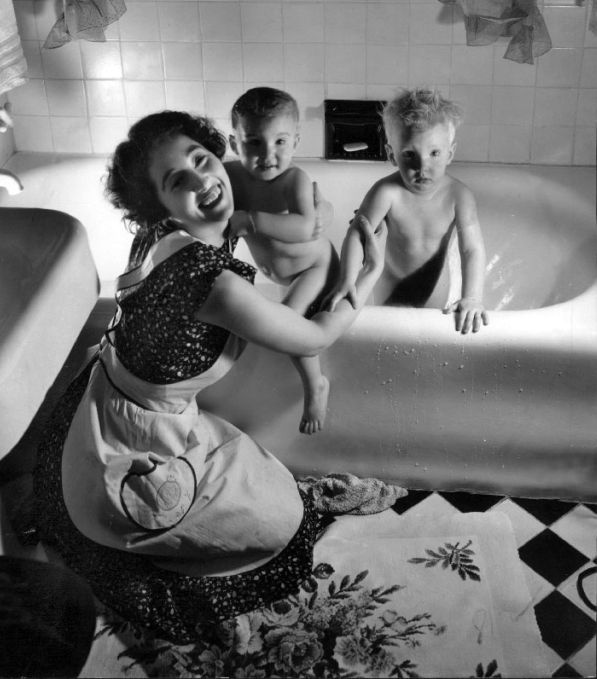 Bernice Berwin's ambitions were always to be an actress. Her first experiences with drama were in student plays while attending U.C. Berkeley. She first appeared on the radio during her college years, as a member of the "KGO Players". She headed for New York immediately upon graduation in 1923, but wasn't there long before being called back to the Bay Area to play the feminine lead in the stage production of "Lombardi, Ltd.", opposite Leo Carrillo, and with Edward Everett Horton in "Tailor-Made Man".
Her work soon led her back to radio, this time with NBC in San Francisco in 1928. She was a regular actress on a number of programs, including "Jack and Ethyl" and "Memory Lane", before being tapped by Carleton Morse to play 'Hazel' on 'One Man's Family', a role she portrayed on radio from 1932 to 1960.
LEFT: Bernice Berwin, publicity photo, about 1930.
CENTER: The women of the "One Man's Family" cast (L-R): Bernice Berwin (Hazel), Minetta Ellen (Mother Barbour), and Kathleen Wilson (Claudia).
RIGHT: Bernice Berwin poses for a "One Man's Family" publicity shot. It shows her character, Hazel, bathing the twins, Pinky and Hank, 1936.
---